Poker Strategies to Empower Business and Sales
What do you get when you mix the fastest growing sport on the planet with cutting edge business strategy? Innovative business thinking and effective sales training!
Poker and Business are both played over the long term. They reward the calculated risk-taker, NOT the gambler. Successful business interactions, and especially sales, rely on five key skills. Similarly, five skills separate the best Poker players in the world from the rest of the pack. In actual fact, both Poker and Business require the THE SAME FIVE SKILLS! Decision Making, Negotiation, Branding, Reading People and Closing. In other words, if you can play Poker like a pro, you can also sell and conduct business like a pro!
Business and Sales Training Made Fun!
This half-day Master Class will show how to get the most out of a sale using tools that give you the competitive advantage. A global first, this seminar is interactive, strategic and innovative. Above all, it is engaging and entertaining.
Delegates participate in three segments:
Poker Tutorial (45 minutes)
Introduction to the basics of Texas Hold'em Poker.
No previous experience or understanding necessary
A hands-on tutorial delivered by professionally trained dealers who reinforce the seminar content live at the tables
Business Presentation – Why Poker is Good Business (45 minutes – 1 hour)
A working session on Game Theory and how this applies to the everyday business environment.
Explore the key qualities of professional Poker players
Learn how these qualities are adaptable to a myriad of business interactions
Skills Development (2-3 hours)
A live tournament-style Poker game amongst all of the delegates.
Apply new skills live on the tables
Experience the thrill and excitement of the cards, the chips and the winning moments!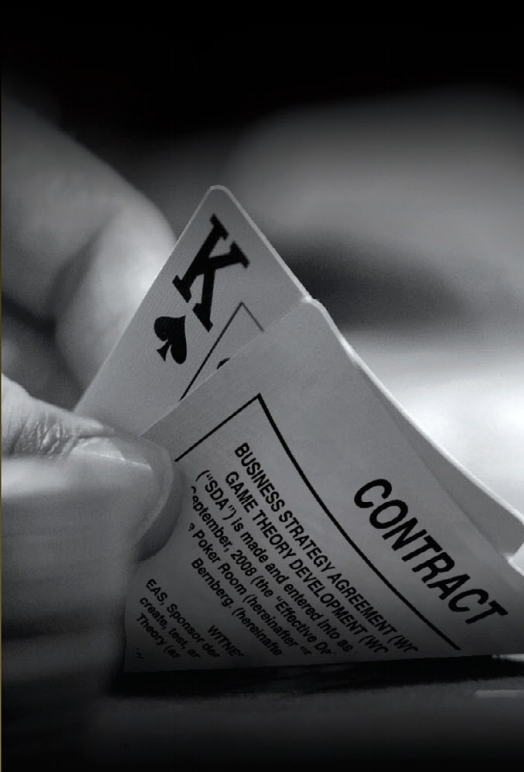 In summary, Poker presents a skill-based learning model for better business and better sales. This Master Class can be booked as half-day training for your staff. However, it also works brilliantly as a workshop or session within a larger conference structure. Either way, it is an effective inclusion for three reasons. Firstly, this Master Class teaches your delegates new skills based in Game Theory. Secondly, they enjoy themselves with live learning and demonstrations. Thirdly, it is business and sales training that is unique and memorable.
Most important of all, everyone will leave the room excited and hungry for more!
"The only difference between a boardroom table and a poker table…is the felt!"
Bobby Baldwin, CEO, The Bellagio Casino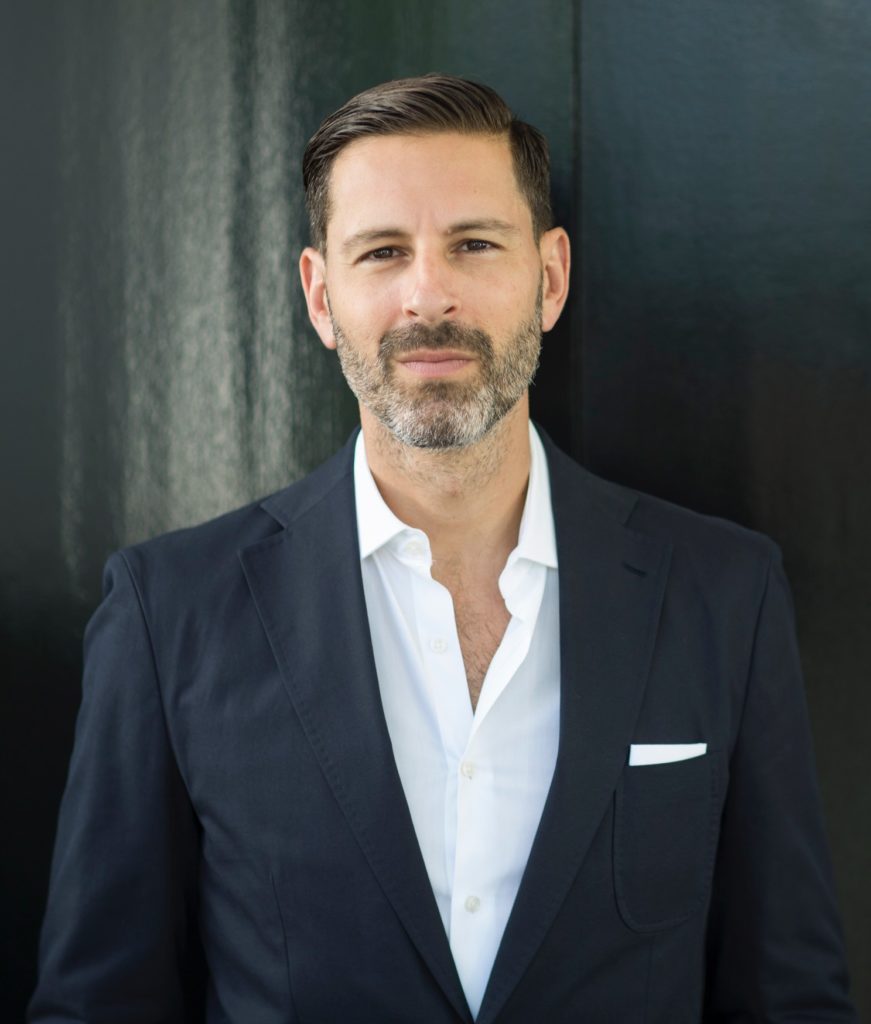 The Keynote
Mark Bernberg is founder of the Fiveplus Group and has years of experience in conducting workshops that are unique, educational, fun, and wickedly effective. To date, thousands of business professionals across Australia have experienced and raved about his dynamic workshops and innovative training materials.
Mark is a University graduate with double Honours in Economics and Finance. His early career was in investment banking at a fast-paced London firm. This gave him a solid foundation for his next step – returning to South Africa to start up a wholesale trading business in precious stones. His business grew rapidly and gave him extensive first-hand selling experience in both the B2B and B2C environments in a highly competitive product space. Following the sale of his business to a multi-national conglomerate, Mark founded the Fiveplus Group. He is now dedicated to helping fellow business people learn exactly how advanced selling skills can be mastered and applied for maximum benefit.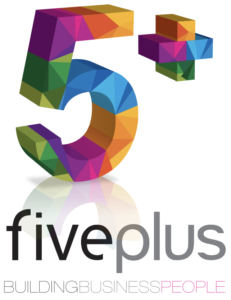 The Poker
Finally, a quality Keynote must be matched with quality equipment. For this reason, our training and tournament sessions are played on deluxe OMG Poker tables, and with OMG's casino-quality chips. Most importantly, specially trained OMG Croupiers manage each table and apply the lessons from the Keynote into the live games. Our team don't just deal the cards. They augment the theory by helping players to understand how it works in practice.
Director of OMG Entertainment Group is Pablo Clavijo. Formally a co-creator of Australian Poker League (APL), and with over 20 years experience in the Casino and Entertainment Industry, Pablo's experience in Poker management and operations is extensive. Under Pablo's guidance, the OMG team are experts in delivering high quality poker tournaments and training.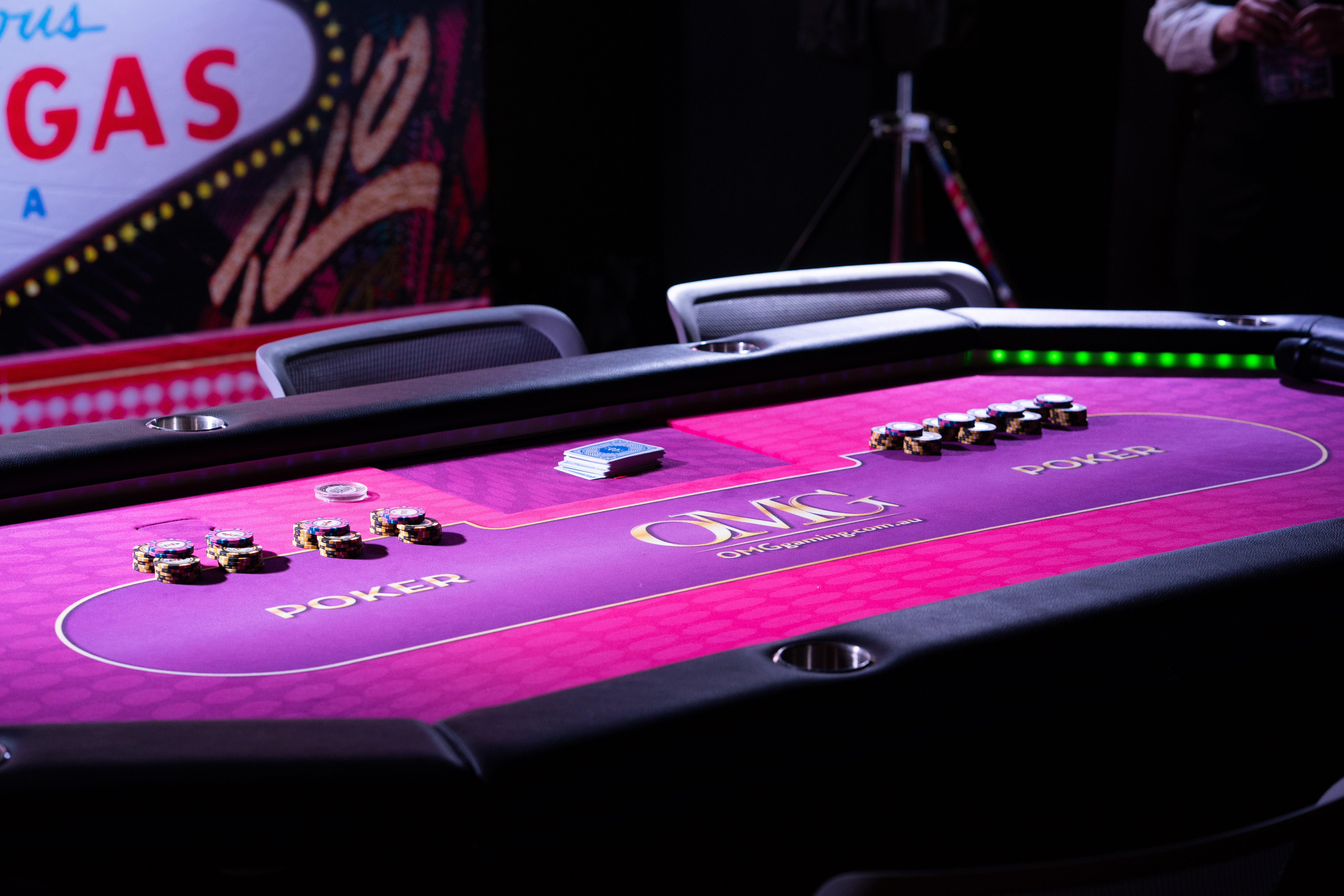 Make your next Conference or Sales training a FULL HOUSE!
Contact us on 1300 300 664 for pricing and options.