Showgirls
Our glamorous showgirls are a sensational addition to any casino themed event.
The girls will meet and greet your guests, hand out Funny Money, pose for photographs, help with presentations and/or assist with food and beverage service. The 10 minute dance routine is fantastic for a dramatic opening for your play-for-fun casino, or simply if you'd like a fun way to get your guests up and onto the dance floor.
A variety of costumes are available so you can choose a colour to suit your theme and decor:
Black
White
Red
Blue
Silver & Red
Red, White and Blue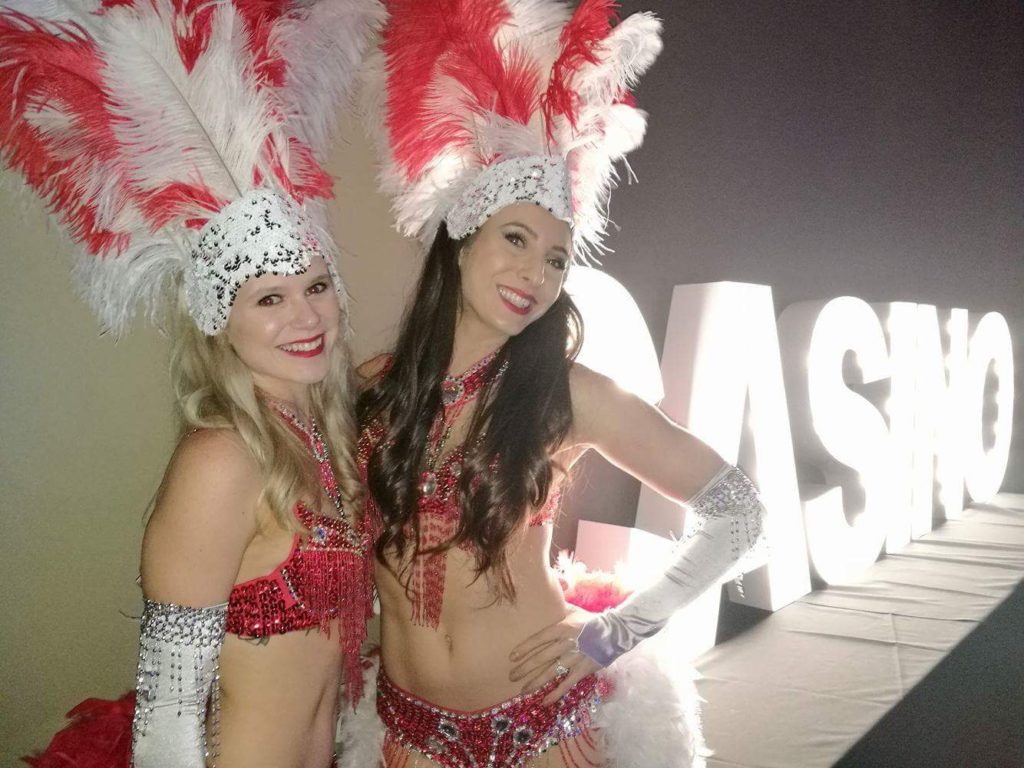 Book now or add to your booking when choosing one of our Casino, Horseracing or Poker party packages.