PERTH CASINO PARTY PRICES
Single Table Prices
Table prices for Perth start at $495. Contact us for a quote.
Current Party Specials
If you book these play-for-fun casino party tables for January, then you can save $110! (Normal price $990).
Complete Party Packages
The prices below are based on services in Perth metropolitan areas. For all other WA locations, please contact us for a quote.
Note: Public Holiday and New Years Eve rates are higher. You will be contacted by an OMG representative and advised of the cost for such dates after making your booking request.
1920's Gatsby Casino
$1,320
2 Gaming Tables
2 Professional Croupiers
Red Carpet & Bollards
2 x 1920's Playing Card Stand-ups
1920's Giant Theme Wall
3 hours of gaming
Suitable for up to 50 guests
Add extra tables from $440 each
Upgrade to Dice Ball or Craps for $500 extra
James Bond Casino Royale Party
$1,320
2 Gaming Tables
2 Professional Croupiers
Red Carpet & Bollards
2 x James Bond Playing Card Stand-ups
James Bond Giant Theme Wall
3 hours of gaming
Suitable for up to 50 guests
Add extra tables from $440 each
Upgrade to Dice Ball or Craps for $500 extra
Vegas Casino Party
$1,320
2 Gaming Tables
2 Professional Croupiers
Red Carpet & Bollards
2 x Vegas Playing Card Stand-ups
Vegas Giant Theme Wall
3 hours of gaming
Suitable for up to 50 guests
Add extra tables from $440 each
Add 2 Showgirls (2 hours) for $660
Upgrade to Dice Ball or Craps for $500 extra
3 Gaming Tables
3 Professional Croupiers
Red Carpet & Bollards
4 x Themed Playing Card Stand-ups
Giant Theme Wall
2 x Vegas Showgirls (3 hours)
DJ and Live Singer/Elvis Impersonator
3 hours of gaming
Suitable for up to 90 guests
Add extra tables from $440 each
Upgrade to Dice Ball or Craps for $500 extra
Theme Gallery
Here's some inspiration of what your themed casino party can look like:
Viva Las Vegas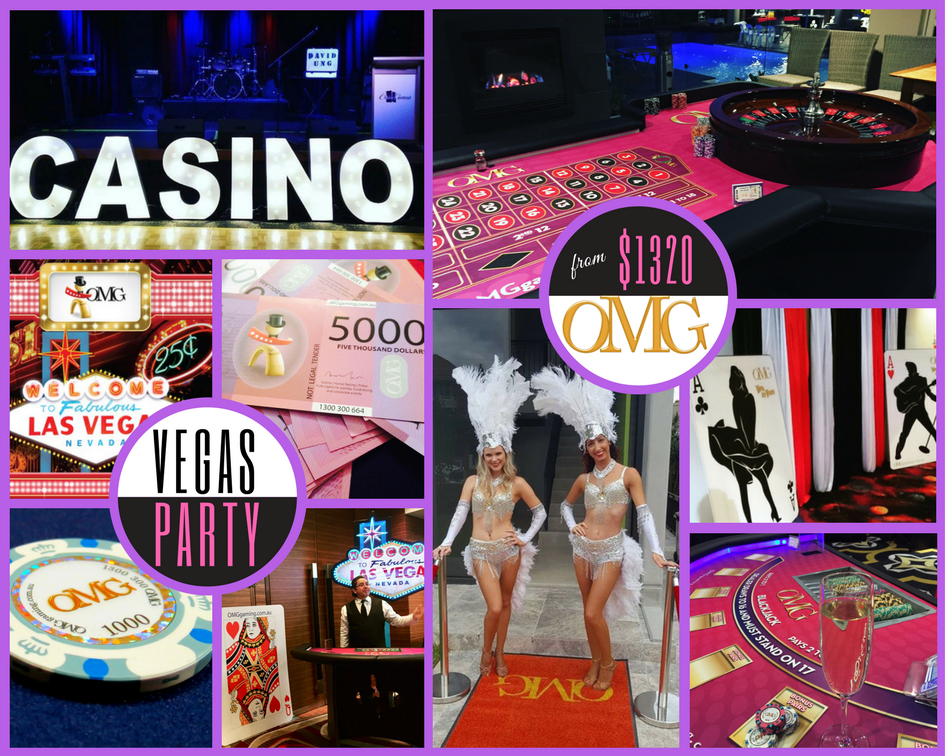 James Bond Casino Royale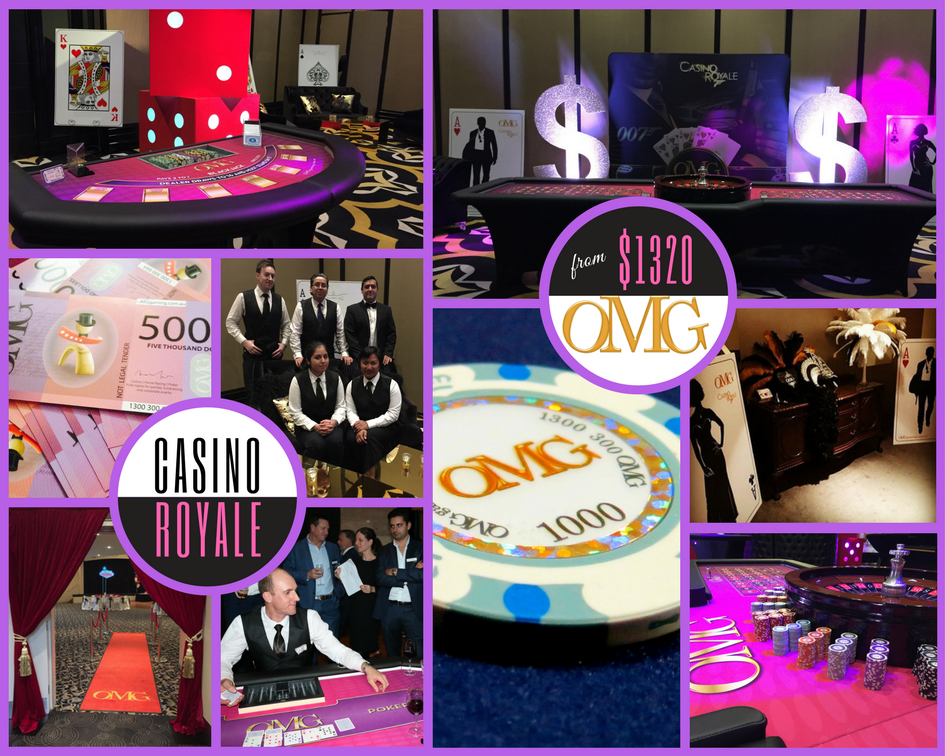 1920's Great Gatsby