5 star entertainment meets 5 star service
We understand how important it is that corporate events run smoothly, on time, and professionally represent your organisation. All of our staff are casino trained and have dealt to customers who expect the highest level of service.
When organising your corporate events, you can be assured that OMG is the most qualified company in the gaming entertainment industry and that all OMG staff are committed to giving your guests exceptional customer service and a 5 star entertainment experience.
With OMG's unique system, top-of-the-line equipment and professional staff, you are guaranteed a service that is world class and an event that your guests will never forget.
---
Great for team building sessions, workplace festivities, social clubs, product launches, conferences, or any other corporate events. An OMG Casino party guarantees that your guests will be entertained and leave with lasting memories that will have them talking favourably about your company for months. Choose a theme that makes everyone feel like a millionaire! Read more about hosting Casino Parties for your corporate events.

Horse racing nights make unique corporate events, product launches, or team building sessions. Who will take the trophy home? Who will be the best dressed? All will be revealed on the night. Combine the event with a cocktail party and you have the ingredients for a fun-filled function where people are encouraged to mingle and network between races. Learn more about OMG's Horse Racing nights.

OMG Poker Tournaments are great fun for your corporate events, social club get-togethers, or team building sessions. Why not have an after work tournament for your employees, or challenge one of your company's competitors to a friendly poker play-off? Visit our Poker page for more details.

---
Promote your company, brand and/or products with an OMG Spin2Win Prize Wheel. Perfect for shopping centres, public events, trade shows, and fundraising events, our Prize Wheels are eye-catching, exciting, and unique. Each promotion includes a Prize Wheel, a large visual display for advertisements, and a PA system used by our OMG Wheel Master to talk about your products to customers as they participate. Customers will line up for a spin and will henceforth associate your brand/product with fun and the joy of winning.
Wheels can be customised to suit your promotion, utilising your logo, company colours, or other features you'd like added. Read more about this unique marketing strategy.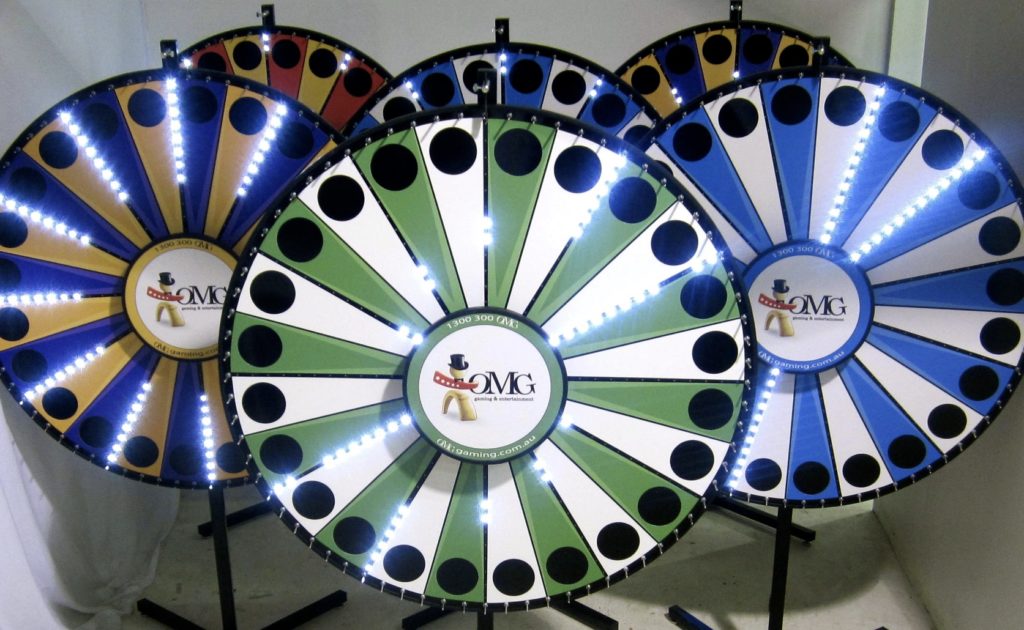 ---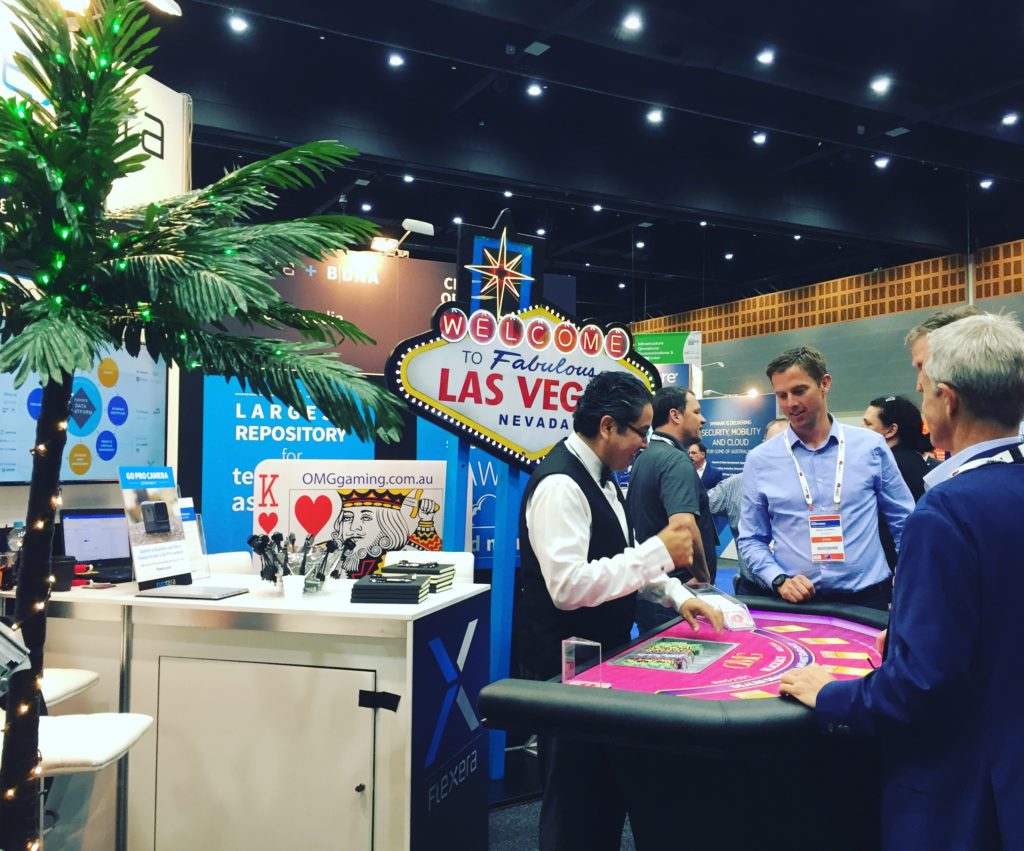 We can provide casino equipment and props to theme your corporate exhibition booth, or we can provide casino entertainment for conference activities, including conference welcome dinners or farewell nights.
Themes available include Welcome to Vegas, James Bond Casino Royale, and 1920's Great Gatsby.
Contact us with your specific requirements and we will give you a great quote!

---
OMG and FivePlus Group have teamed up to offer you a live, global first, seminar which you can book for your staff training, or conference workshop.
With business expert Mark Bernberg as Keynote speaker, and gaming and entertainment experts OMG providing live instruction at deluxe Poker tables, this seminar is interactive, strategic and innovative.
Above all, it is engaging and entertaining so your staff will leave eager to put their new skills into practice and boost sales!
Discover more about Poker Strategies to Empower Business and Sales.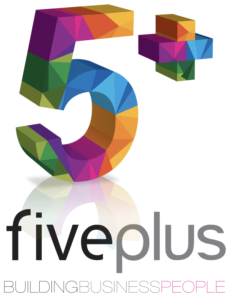 ---
Horse Racing Events
from $770
(inc. GST)
Master of Ceremonies (Race Master)
Fun Racing Themed Props
Bogus Races and Bookies
Poker Events
from $660
(inc. GST)
Poker Tables with or without Dealers
Custom Chips and Cards
Tournaments available